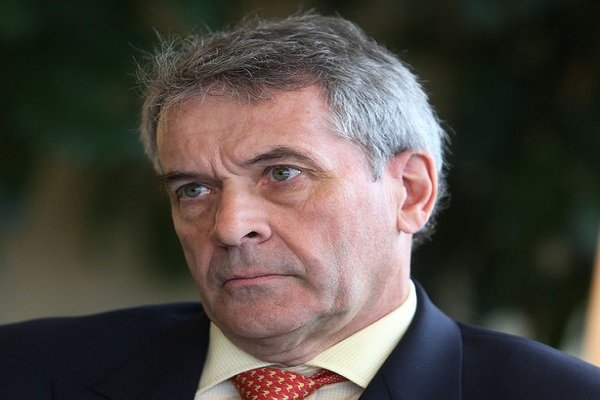 Sir Peter John Wesmacott, who has been UK's ambassador to Turkey, France, and most recently to the United States, said on Monday in Tehran, that we witness an increase in the trade volume in the world during recent years, while West Asia region seems to be in need of security.
Wesmacott, who was speaking at a panel on 'arms trends and regional security in West Asia' as part of Tehran Security conference which kicked off on Monday in Tehran, said that trade could benefit everyone, adding "Iran is located in the center of West Asia, and has a good opportunity to become a regional hub. Iran, along with seven countries, have a population of about 400 million people, and in addition Iran has soft power and valuable human resources."
He continued that Iran needs infrastructure [to develop its] economy. China has had initiatives such as reviving the old Silk Road [which crosses Iran as well.] If Iran wants to benefit from projects like these, it needs to cooperate with India and China in line with its objectives.
The British diplomat described IT and aviation as the infrastructure needed for the development of the region and said "Iran has the opportunity to become a superior power in the region provided for some elements."
He mentioned human resources and hydrocarbon resources as two Iran's capacities and said "Iran with the second-largest gas reserves and second oil reserves can play an important role in the world trade."
Former British ambassador to the US noted Iran and Pakistan could have gas pipelines, and despite America's opposition, Iran could play a key role in securing the region.
Wesmacott stressed "Iran should not neglect the idea of gas transportation to Europe in the long run, adding "it's true that Russia supplies gas to Europe, but Russia cannot be a reliable partner for Europe, but Iran can be a trusted partner."
He compared Iran's economy with Saudi Arabia and said that the two are very different as Iran has a much more powerful industry, adding "for example, Iran has a effective car industry, so that Iran's annual car production is much higher than that of Turkey."